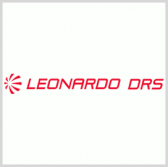 Armando Varricchio, Italy's ambassador to the U.S., visited Alabama with Leonardo DRS CEO William Lynn III in support of the company's proposal to manufacture the U.S. Air Force's new trainer aircraft in Tuskegee.
Virginia-based Leonardo DRS, a subsidiary of Italian company Leonardo, said Feb. 6 the T-100 development will possibly generate 750 jobs in Tuskegee if the Air Force selects the aircraft for the T-X program.
Lynn stated that the program will potentially create thousands of jobs overall as the firm has different suppliers across the U.S., including in Arizona and Florida.
Varricchio also expressed his support for the T-100 effort and noted that he sees it as a way to connect Italy and the U.S.
He and Lynn toured Moton Field in Tuskegee, where a proposed T-100 facility will be based, and visited Alabama Gov. Kay Ivey and State Commerce Sec. Greg Canfield in Montgomery.
Leonardo DRS noted its officials also spoke with an Alabama delegation visiting the company's Italian manufacturing plant in November 2017 to discuss preparations for the U.S. facility.
The air forces of Israel, Italy, Poland and Singapore already use the T-100 trainer, the company added.