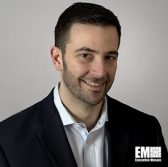 Shaun Bierweiler, vice president of Hortonworks' U.S. public sector business, has said it would require a "significant effort" to integrate commercial technology with health records from the Defense Department and the Department of Veterans Affairs, Federal Times reported Friday.
Bierweiler told Federal Times in an interview that such effort is "not impossible."
He added that companies should be able to provide security assurance and visibility into data-in-motion and data-at-rest to DoD and VA if they wish to use the departments' health data in their commercial platforms.
His remarks came after Apple revealed in late January it will conduct beta tests of its Health application, which is based on the Fast Healthcare Interoperability Resources standard for the transfer of electronic health records.
The report said that Health app works to store all of a user's medical records in one platform and could have potential uses for the military and veterans.