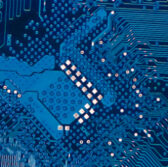 A Sypris Solutions subsidiary has secured multiple contracts from Harris to produce electronic assemblies for munition dispensing systems of U.S. and foreign military customers.
Sypris Electronics will manufacture the munition dispenser electronics for military customers that include the U.S. Navy, the company said Monday.
Harris also awarded Sypris Electronics contracts last year to provide electronic assemblies for two weather satellite programs, a missile warning platform and military weapons systems.