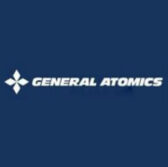 General Atomics' electromagnetic systems business has produced and delivered the first batch of Lithium-ion Fault Tolerant batteries for a new transport vehicle of the U.S. Special Operations Command.
Lockheed Martin contracted GA-EMS to supply the LiFT battery systems designed to power propulsion and internal support systems of USSOCOM's Dry Combat Submersible platform, General Atomics said Thursday.
USSOCOM awarded Lockheed a potential five-year, $166 million contract in July 2016 to build up to three DCS vehicles for the transport of command personnel in dry environments.
GA-EMS designed its LiFT battery to power manned and unmanned underwater vehicles and subjected the technology to rigorous tests at sea.