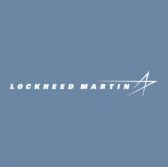 The Finnish defense forces have achieved final operational capability for a Lockheed Martin-built system designed to support airborne surveillance missions.
Dragon Shield reached FOC status following a flight test that evaluated if the aircraft modified to house the surveillance technology complies with Finland's airworthiness and system requirements, Lockheed said Friday.
The company reconfigured an Airbus-built CASA C-295 cargo aircraft to incorporate a containerized surveillance system designed to roll on and off the aircraft.
"We worked with Finnish industry to maximize industry participation to ensure that the system can be maintained in-country," said Rob Smith, vice president of Lockheed's C4ISR systems business.
Lockheed noted it developed Dragon Shield with an open and modular architecture that can accommodate future upgrades.
The company also constructed airborne system ground stations and communication terminals for the Finnish defense forces.