With federal IT budgets under attack and the need to enhance technological capabilities more quickly, agencies are turning to companies like ViON Corporation to provide technology as-a-Service. It was announced in November last year that ViON Corporation, a cloud service provider and IT infrastructure company, had been awarded a three-year, $1.4 million contract by the Department of Defense Information Systems Agency (DISA) to serve the Joint Interoperability Test Command (JITC) by managing their workloads in the Microsoft Azure Government cloud.  With the increasing federal focus on IT optimization and modernization, there is an evident and clearly-demonstrated need for Government to better utilize the advantages that come with cloud business models, both traditional public cloud and on premise private clouds.  ExecutiveBiz reached out to Rob Davies, Executive Vice President of Operations at ViON Corporation, for his views on the challenges facing the federal space today.
"…migration is accelerating, and I think the government is starting to recognize the versatility and flexibility that comes with not having their own infrastructure…"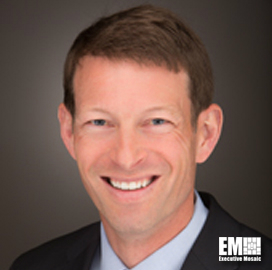 EM: With almost 25 years of experience in bringing IT solutions to federal agencies, what has prepared you the most for the challenges you face today?
R. Davies: My formative experience in Federal IT was running large processing environments in enterprise data centers, managing systems design and implementation and then running those systems in production. That included mainframe systems, distributed systems, and the first virtualized x86 environments. That early experience was fantastic, it gave me a real understanding for how these systems were built and what they need to run and it also gave me a very clear picture of how these systems support the Federal agencies' mission or business. At that time, and this was back in the 90s, I remember thinking how much more efficient we could be if we could own the platform and manage it entirely for the Government. We just couldn't figure out how to make that happen. If we fast forward, that initial thought of "doing things more efficiently," was why I came to ViON four years ago: to work for a known pioneer in delivering technology as-a-Service. I've had exposure to a lot of different consumption models now, and while many others are viable, I haven't seen any others that offer the granularity and flexibility that ours does. ViON has 16 years of experience in delivering technology as-a-Service and we spend a tremendous amount of time reviewing lessons learned to continually improve our offering.
With the federal budget tightening and the demand for IT capacity increasing, how can ITaaS help agencies spread their dollars further?
Conventional wisdom would tell us that when you look at the discretionary spending on the civilian side of government, that's going to become much tighter. When you look at discretionary spending on the DoD side of the budget, there's obviously going to be more spending on that side of the government. In both instances, consumption models are beneficial. Customers in tight budget circumstances can extend operational dollars to make what would otherwise be capital improvements, thereby driving modernization and optimization. In areas of Government with less pressure on budget, but perhaps more pressure on speed, as-a-Service contracts allow agencies to not only acquire more technology if necessary, but they can acquire it faster since it's already on contract. If the latest hyperconverged infrastructure is what an agency needs for its new application, the technology is added to the contract, sometimes in as little as 24 hours and available for use immediately. That can eliminate what could have been a 4-6 month procurement cycle. Again, when you analyze the budget and how agencies can spend that money most efficiently and effectively, consumption models, and particularly ViON's models, offer the government a good balance of agility, flexibility, and speed. ViON enables customers to get the technology they need, when they need it, without going through multiple procurement cycles. We cut the complexity, giving organizations access to a range of technologies in just one procurement cycle up front – or better yet, customers can access the model directly through GSA, SEWP, or CIO-CS.
What do you anticipate will happen in 2018 with federal agencies migrating their IT systems over to the cloud? Do you foresee an acceleration of the process?
In terms of cloud–in the least technical way of speaking, where cloud means consumption models, I do think migration to these models is accelerating. Government is starting to recognize the versatility and flexibility that comes with not having their own infrastructure, being able to say "oh, you mean I could have a private cloud environment that's on my premises, inside of my firewall, taking advantage of my security protocols investments? That's fantastic. I want to do that for all my systems." We also help determine which workloads should or could be taken to public cloud providers. We're seeing more technology as-a-Service procurements today than ever before.
Where do you see ViON's greatest opportunities for ITaaS in 2018? 
I'm very excited about achieving our objectives in terms of both the number of programs we'd like to see under-contract and the technological differentiation across those programs. For example, we have opportunities that run the as-a-Service gamut from Infrastructure as-a-Service (IaaS) to our Data Center as-a-Service (DaaS) offering, and then some that deliver managed services. Through these programs we're helping customers make good decisions about where their workloads, applications and data should reside – on-prem/off-prem or in the public cloud. That's our greatest opportunity this year, to grow the number of programs and to increase the variety of solutions that we are delivering through those programs.
***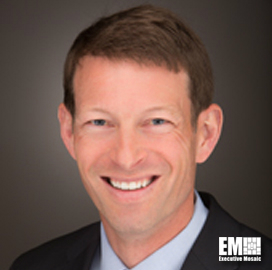 Rob Davies is ViON's Executive Vice President of Operations responsible for ViON's Solution Development, Cloud and Infrastructure-as-a-Services offerings, Professional Services, Managed Services, and Support Services. Davies has 25 years of experience supporting Federal and commercial business in information technology. Prior to ViON, he served as Vice President of U.S. Public Sector Services for CA Technologies, as well as Chief Executive Officer and President at Base Technologies. He was also recognized as a GOVstar SmartCEO awardee in the mid-size business category in 2012 and a recipient of the 2017 Wash100 award.