In December, Jacobs Engineering finalized its nearly $3.3 billion-acquisition of CH2M as part of its 2018 reorganization into three global business lines: Aerospace, Technology, Environmental and Nuclear; Buildings, Infrastructure and Advanced Facilities; and Energy, Chemicals and Resources. The company – which posts $15 billion in combined revenue and has a workforce exceeding 74,000 – specializes in technological and professional services and program management for both government and industry. Discussing professional services and how to be more involved in the industry, Jacobs' own Terry Hagen, President of Aerospace & Technology, and Kevin Berryman, CFO of Jacobs Engineering Group, spoke at the recent 39th annual Cowen Aerospace/Defense & Industrials Conference held in New York earlier this month. To hear what's on the horizon for Jacobs, ExecutiveBiz interviewed Hagen for his take on the future of modernization and digital infrastructure, what came out of the conference, and what opportunities may lie ahead for the company.
"Our Jacobs Connected Enterprise addresses the need to modernize and digitize our clients' infrastructure. This allows buildings to talk to buildings, products to talk to supply chains, and systems to monitor operations."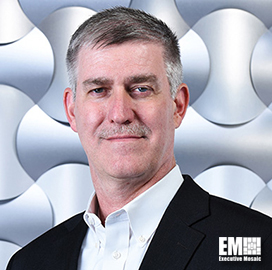 EM: Terry, I can see that you joined Jacobs in 1987 and have worked in a number of market sectors in both senior operational and sales roles. Most recently, you were the Executive Vice President of Global Sales and Marketing. What kinds of experiences have you encountered at Jacobs since '87?
Terry Hagen:Â I am proud to have been with Jacobs for 30+ years in a number of leadership roles. We have grown substantially during this time. Fundamentally what we do is important to society and we do it very well. As part of Jacobs' corporate diversified portfolio, my business line provides solutions to NASA, national defense and energy agencies in the U.S., the U.K., and Australia, nuclear power generation, and automobile safety and fuel efficiency around the world. To be part of this has been truly special.
You recently attended the 39th Annual Aerospace/Defense and Industrials Conference in New York as a speaker alongside chairman and CFO Kevin Berryman. How did it go? Can you tell our readers some highlights?
Our presentation was well-received. Many people think of Jacobs as an engineering and construction company only. We are a great E&C company, but we are much more than that. We outlined our balanced approach to increasing long-term shareholder value through acquisitions in IT, cyber and big data, as well as continuing our organic momentum with wins, such as the $4.6 billion IRES contract with the Missile Defense Agency. This transitions our business to higher-value, more stable industries which help achieve higher margins and drive backlog.
As a member of Jacobs' Executive Leadership team, you have seen the company gross over $12 billion in annual revenue and operations in over two dozen countries over the past three decades. What is one of the greatest shifts you've made in the organization as part of your leadership approach?
Our strategy has changed from being an engineering services provider to an engineering "solutions" provider. We have been aggressive in our M&A activity by acquiring companies like CH2M, Blue Canopy and Van Dyke Technologies. These acquisitions have expanded our nuclear, environmental and digital solutions offerings to [make us] a leader in integrating disruptive technologies into our customers' operating infrastructure. I will also note that our government services business has emerged to the forefront of our corporate strategy in terms of size of the existing portfolio and focus for continuing investment.
In providing lifecycle capabilities to the aerospace, defense and nuclear industries for the design, building and operationalizing of high-tech facilities and systems, what kinds of difficulties are you currently facing?
Aging infrastructure is a major issue for our customers. Our Jacobs Connected Enterprise addresses the need to modernize and digitize our clients' infrastructure. This allows buildings to talk to buildings, products to talk to supply chains and systems to monitor operations. The bottom line results in reduced operating costs and greater productivity.
What new markets do you see the Jacobs Engineering Group entering in the next 3-6 months? Anything coming up?
The real potential of Jacobs after the acquisition of CH2M is to harness the full spectrum of capabilities the company possesses to provide comprehensive solutions for our customers. In other words, there is significant growth available by more fully serving our existing customers in the markets we currently serve.
***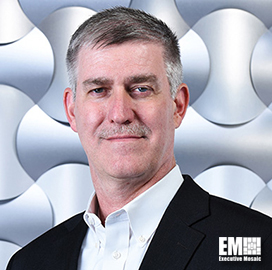 Terry Hagen is Jacob Engineering's President of Aerospace, Technology, Environmental & Nuclear, one of the company's three global business lines, which provides lifecyle capabilities to the aerospace, defense, environmental and nuclear industries for the design, construction and maintenance and operations of high-tech facilities and systems. Hagen has worked across different market sectors for the company in sales and senior operational roles. For his acquisition leadership, including spearheading the CH2M buyout, he was inducted into the recent 2018 Wash100 list. He was also a commissioned civil engineering staff officer in the Air National Guard, serving for more than 10 years.