[dropcap color="#000000″ bgcolor="#c4c4c4″]N[/dropcap]ow is an exciting time to be involved in the world of technology development,
as the vehicle of innovation continues to accelerate forward into the future. The 'technolution' that we're seeing in cyber security, unmanned systems, information and data technology, advanced weaponry and renewable energy, to name a few, is happening now. And now, right now, is as good a time as any to evolve. To get a sense of what is affecting information technology in the industry today, ExecutiveBiz reached out to Chris Barnett, Vice President of Technology and Chief Technology Officer of General Dynamics IT's Intelligence Solutions Division, for his views and expert opinion on how we can continue to push the envelope of innovation.
"…outsourcing IT is a big leap–the private sector should continue to develop offerings that help meet the government"™s cost objectives and meet or exceed the customer"™s risk expectation."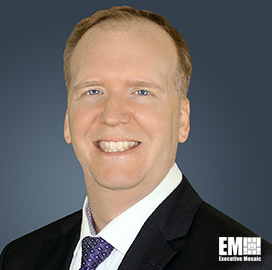 EM: You have been in the GovCon industry for over 20 years. Can you tell our readers what are some of the highlights from your experience?
C. Barnett: It"™s really been a privilege to work in this industry. I think one of the things I"™ve most enjoyed is working closely with customers in the national security and intelligence communities, specifically in helping them solve challenges and deliver on missions. Another aspect that has been really interesting is sharing a part in how technology has evolved. The last 10 years or so have brought dramatic change in how we share information, secure our applications and use data to solve problems…Who knows what the next 10 years will bring?
What are some of the biggest challenges you are facing today in implementing new technology?
One is certainly the speed of technology evolution, which sometimes changes faster than it can be adopted. We often recommend to clients that they include frequent refresh cycles to be part of implementations. This is not only to capture the latest features, but to continuously evaluate cost and adopt the most appropriate security controls. Aligned closely to the speed of technical change is the heavy investment needed around workforce training. The willingness of companies to invest in their engineering and solutions teams is often a differentiator in attracting and retaining talent.
How can the public and private sector work closely together to implement IT services?
You see a lot of this happening already in different ways, particularly in the case of coordination on open standards and the sharing of best practices. These help ensure a healthy market place of technology products for both the private and public sectors. I think an area where further trust is needed is in the area of managed and outsourced services. For the most part, the private industry is often willing to adopt managed service based models, where delivery is focused around meeting a service level agreement, where it meets their risk and cost objectives. For some public sector entities, outsourcing IT is a big leap. The private sector should continue to develop offerings that help meet the government"™s cost objectives and meet or exceed the customer"™s risk expectations.
Where do you see General Dynamics Information Technology delivering the greatest value to your government customers?
As a service enabler, we are an honest broker in terms of technology selection, implementation and improvement. Our values lie in our understanding of our customers"™ mission needs and the application of the most appropriate solution at a reasonable cost to satisfy them. We work with a wide array of vendor partners from commercial cloud providers to data management solutions to information security products and everything in between. Our solutions architects and delivery teams are focused and also driven by understanding where technology is going and what if any value it can bring to a client. We can, in a way, see both the forest and the trees, technically speaking.
There are many technological initiatives underway within government agencies. Where do you see potential opportunities in 2018?
Cloud adoption is a huge topic for many of our clients, and as a cloud broker we are at the front line of that change. Whether it is refactoring applications, leveraging infrastructure services, transitioning to software-as-a-service models or something entirely different, our clients have questions around the right technology approach, real or perceived cost savings and security risk. Commercial cloud providers offer an opportunity to modernize and more rapidly innovate. At the same time, hybrid and on-premise solutions make sense for many customers"™ IT and mission needs. Cyber security is an ongoing growth area in our industry and there is significant investment being made across the public sector. Finally, there is a push to automate basic IT and human interface functions, putting more power in the hands of end-users and software, thereby enabling the customer to repurpose funds to more value added-uses. We continue to explore technologies that enable this approach.
***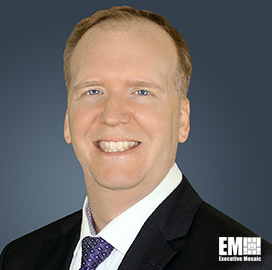 From 2007 to 2008, Chris Barnett was a key member of the industry team supporting the Office of the Director of National Intelligence, Chief Information Officer, establishing the Computer Network Defense Branch while advising the senior leadership of the Intelligence Community in the areas of cyber defense and national policy. He performed various technical leadership roles with the Joint Task Force Global Network Operations (JTF-GNO–now US Cyber Command), where he helped establish the DoD's first Cyber Command to defend the Nation against cyber threats.