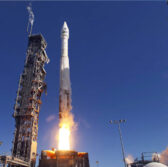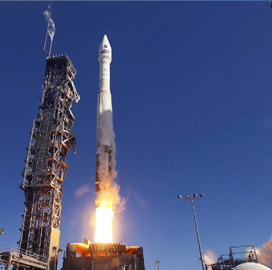 The European Space Agency has selected five companies to study the feasibility of using a commercial microlauncher to deploy small satellites into orbit.
ArianeGroup, MT-Aerospace, ELV, Deimos and PLD Space will conduct research on their proposed concepts, ESA said Thursday.
France-based ArianeGroup, a joint venture of Airbus and Safran, proposed to develop the three-stage Quick Access to Space vehicle that will have a liftoff mass of 52,000 pounds and use a hybrid propulsion technology.
German aerospace company MT-Aerospace presented four concepts, including the ground-launched MTA and WARR platforms and the air-launched Bloostar and Daneo vehicles.
Bloostar is a joint project of MT-Aerospace and Zero2infinity and designed to lift aboard an air balloon at an altitude of up to 12 miles before the three-stage launcher separates.
Daneo will use solid- and liquid-propellant stages to propel the spacecraft into orbit after it reaches an altitude of approximately 10 miles aboard a Falcon 2000 aircraft, ESA noted.
Italy-based ELV proposed the Quick Launch Vehicle and the Final Launch Vehicle, both of which will share a common propulsion system with the Vega, Vega-C and Vega-E rockets.
Portuguese firm Deimos offered a two-stage launcher designed to use liquid propellant and feature a liftoff mass of 37,400 pounds.
Spanish start-up PLD Space showcased the Arion 2 vertical launch vehicle with a liftoff mass of 30,000 pounds.