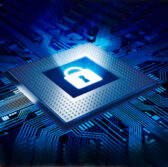 NTT Group's security subsidiary has partnered with ThreatQuotient to offer threat intelligence services using the latter's threat intelligence platform.
Analysts at NTT Security's Global Threat Intelligence Centers will use ThreatQuotient's ThreatQ platform to process data and produce threat intelligence to support the cybersecurity efforts of consulting and managed services customers, NTT Security said Wednesday.
"Our partnership with ThreatQuotient is designed to help NTT Group clients proactively protect themselves based on the real-world threats they face every day," said Steven Bullitt, NTT Security's global vice president of threat intelligence and incident response.
NTT Security will also integrate ThreatQ into its Global Managed Security Services Platform to help gather data about attacks against client systems; disseminate the resulting threat intelligence to analysts; and mitigate the attacks in real-time.
ThreatQ will also work to directly provide data to customers' in-house threat intelligence teams or security infrastructure.