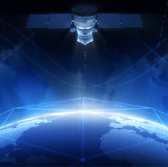 The Defense Department Chief Information Officer has issued a solicitation notice for programmatic, systems engineering and management support for DoD's positioning, navigation and timing enterprise, Fedscoop reported Wednesday.
DoD CIO seeks a contractor to help the department procure and manage PNT, GPS and navigation warfare systems, according to a performance of work statement obtained by Fedscoop.
The selected contractor will also assist DoD CIO in the assessment of cybersecurity threats and vulnerabilities within the PNT enterprise.
DoD's PNT enterprise is designed to support national security, civil, commercial and international cooperative efforts.
The department has used GPS technology in situational awareness programs over the past 30 years and seeks to address identified risks through the augmentation of its PNT infrastructure.