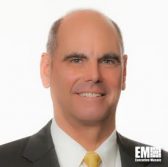 Cubic's Australian arm is expected to expand development work on combat training simulation systems in support of Australia's potential $1.77 billion military training program with Singapore, Townsville Bulletin reported Tuesday.
The Australia Singapore Military Training Initiative seeks to provide the Asian country's armed forces with increased access to Australia's military training areas as part of the Australia-Singapore Comprehensive Strategic Partnership.
Dave Buss, president of Cubic Global Defense, said combining live training activities with computers, simulators and other virtual systems has been a global trend.
"Each time you put a unit maneuver out in the field or you do a live fire exercise, it's very, very expensive and it's becoming more so," Buss said.
"What I would envision is a combination of being able to provide a live maneuver space that is fully instrumented so you can capture the movement of individual soldiers and units aggregated as high as brigade level," he added.