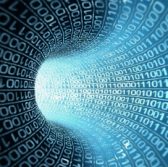 ASG Technologies and Carahsoft Technology have entered a partnership that authorizes the latter to offer ASG's enterprise data intelligence and content management platforms to government customers.
Carahsoft said Thursday ASG's enterprise data intelligence tools are designed to provide actionable insights into data as well as manage changes.
ASG's products will work to help Carahsoft customers and resellers address the information technology challenges facing government organizations, Carahsoft added.
The ASG offerings are intended to aid content transfer from legacy to modernized systems; provide big data and analytics support; and facilitate mobile access to systems.