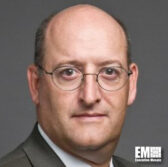 Italy's air force has received a CAE-built Predator Mission Trainer that is designed to train military operators of General Atomics' remotely piloted aircraft.
CAE said Sunday it worked with General Atomics' aeronautical systems business to develop the trainer that represents the Italian Predator A RPA during phase one of delivery.
Gene Colabatistto, president of CAE's defense and security group, the company applied its decades of flight simulator development experience in an effort to help aircrews conduct training in the Predator Mission Trainer system "without necessarily requiring further training on the actual aircraft."
The Italian air force will perform acceptance tests on the trainer's Predator B/MQ-9 variant over the next several months as part of phase two of delivery.
Colabatistto added the Predator B training system "will be the first Level D equivalent simulator for an unmanned aircraft" once the variant is accepted.
The Predator Mission Trainer is located at a military air base in Amendola, Italy.