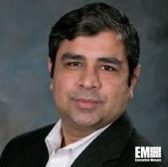 Technomile and Carroll Publishing have partnered with the intent to offer contact and account data products for government contractors.
McLean, Virginia-based Technomile said Wednesday it aims to help the company's GovCon Suite customers use data in their capture and contract lifecycle management processes.
GovCon Suite comprises cloud-based applications for vendors to track contracts and task orders, gather agency spending data and collaborate with government agencies.
Ashish Khot, CEO of Technomile, said the company intends to integrate Carroll Publishing data into the GovCon Suite.
The integrated offering seeks to increase contact database quality as well as help clients manage contact data and track office hierarchy.