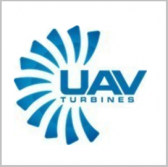 A UAV Turbines subsidiary has signed a $19 million technology investment agreement with the U.S. Army to develop a small turboprop gas turbine engine that will be used for unmanned aerial vehicle propulsion systems.
Under the Reliable Advanced Small Power Systems Technology Demonstration program, Locust USA will design, build and test the engine that is expected to reach technical readiness level 6 and be applicable for both military and commercial uses, UAVT said Wednesday.
The Army Aviation and Missile Research, Development, and Engineering Center's five-year development program seeks to create a 200-shaft horsepower class engine with an improved power-to-weight ratio and reduced brake-specific fuel consumption, stated Dan Mikkelson, Chief Design Engineer at UAVT.
The new engine will build on technologies used in UAVT's previous UTP50R 50-horse power propulsion system.