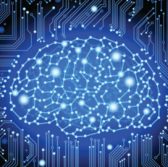 Accenture has unveiled new services designed to help clients test their artificial intelligence systems through a "teach and test" methodology.
The process involves the "teach" phase, which evaluates the choice of data, models and algorithms used to train the AI platform to determine the best model as well as address ethical and compliance risks, Accenture said Tuesday.
The "test phase" compares the AI system to key performance indicators and identifies whether the system can explain how it reached a decision or outcome.
"As organizations embrace AI, it is critical to find better ways to train and sustain these systems – securely and with quality – to avoid adverse effects on business performance, brand reputation, compliance and humans,"  said Bhaskar Ghosh, group chief executive of Accenture's technology services arm.
Accenture's "teach and test" methodology has been used to train a virtual customer service agent for a financial services company's website to enable the system to engage in accurate and unbiased conversations as well as refer conversations to human agents when needed.
The methodology worked to cut training time by 80 percent and reach an 85 percent accuracy rate on customer recommendations.