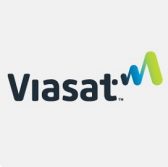 Viasat has secured a contract to update NATO control stations for ultra-high-frequency satellite communications systems in an effort to help address the international alliance's integrated waveform baseline requirement.
The company said Wednesday it will modernize NATO's UHF communications infrastructure to the Visual Integrated SATCOM Information, Operation and Networking software package designed to increase flexibility, interoperability and scalability of both legacy and next-generation platforms.
VISION is designed to operate with modern IW services and networks as well as demand-assigned multiple-access technology.
The platform also works to help users manage ground station networks, observe system status and performance, monitor events and alarm management situations or include and reduce services when changes to missions occur.
Ken Peterman, president of Viasat's government systems business, said the company seeks to facilitate UHF bandwidth interoperability for tactical missions of multiple NATO partner nations with the VISION technology.
Giovanni Battista Durando, satcom service area owner for network services and information technology infrastructure at NATO's Communications and Information Agency, said he expects the platform to also help the alliance simplify network operations, provide multi-site flexibility and increase warfighters' network readiness.