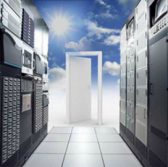 The Securities and Exchange Commission plans to launch a contract vehicle designed to streamline the acquisition process for information technology platforms and services in support of SEC"™s offices and divisions.
A FedBizOpps presolicitation notice published Thursday says the agency"™s office of IT intends to create a multiple-award, indefinite-delivery/indefinite-quantity contract under the One OIT program.
The IDIQ contract will cover seven service channels that include platform application management and development; business systems delivery; IT infrastructure management; data management; IT governance; technology business management; and information security.
Five of the service channels will be set aside for small businesses, while the two remaining channels will be for the contract vehicle"™s unrestricted portion.
Some of the services that the master contract will cover include cloud computing, big data, IT maintenance and operations, digital government, mobile security, web analytics, virtualization and telecommunications support services.