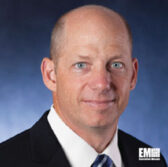 PAE has established an East Africa-based subsidiary to offer logistics and integrated services as part of the government contractor's expansion in the region.
Africa Expeditionary Services aims to help clients transport materials and equipment to expeditionary, conflict or post-conflict environments, PAE said Monday.
"AES builds on PAE's 22 years' experience operating in 32 countries throughout sub-Saharan Africa," said PAE CEO John Heller.
AES offers ground-based transportation support for multiple cargo types intended for humanitarian relief, peacekeeping and commercial applications.
The subsidiary's portfolio also includes customs clearance, crane support, freight support, port support and airport trucking services.