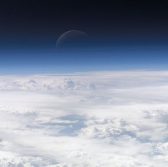 NASA has announced an instrument the agency designed to study the region between earth's atmosphere and space will fly as hosted payload onboard a commercial satellite.
The agency said Wednesday its Global-scale Observations of the Limb and Disk mission will launch with a geostationary communications satellite that Airbus Group built for Luxembourg-based operator SES.
SES-14 is scheduled to lift off Jan. 25 from French Guiana.
GOLD aims to identify the causes of condition changes in the area wherein the interaction between lower atmospheric weather and solar activity is observed.
NASA will use data from mission in efforts to modernize prediction models for space weather events that can affect life on Earth, satellite operations and astronaut activities in space.
The University of Central Florida will lead GOLD research efforts.