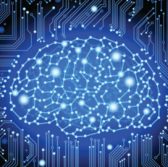 A new study conducted by Mitre-led independent advisory group JASON for the Department of Health and Human Services has listed several challenges to adoption of AI platforms in the health care field.
Those include issues associated with the use of the technology in clinical practice; confluence of AI and smart devices for disease and health monitoring; and creation of health databases for use in the development of AI tools, according to the study published in December 2017.
JASON found that training data is needed to advance the development of AI tools and that potential misinformation could hamper the use of AI in health.
The study offered recommendations to help address such challenges.
Those include the need to build a data infrastructure to gather and integrate information from smart devices; support studies that seek to identify how to incentivize health data sharing; development of information technology capabilities to support the collection of diverse data; and encourage the development of transparent policies to "ensure reproducibility for large scale computational models."
The document also cited three factors that could drive the adoption of artificial intelligence in health care such as the prevalence of networked smart devices, frustration with legacy systems and acclimation to at-home services.