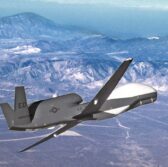 Atlas Dynamics and Luxriot have teamed up to create drone-based products and services for first-responders, defense and security markets.
Atlas Dynamics said Monday it will combine its autonomous unmanned aerial vehicle expertise with the Luxriot Evo Video Management Software to develop technologies that can impact the aforementioned markets.
Ainars Svirskis, business development manager at Luxriot, said the company will work to deliver robust products that can help defense, security and first response providers conduct missions as efficiently as possible.
Ivan Tolchinsky, founder and CEO of Atlas Dynamics, said the security, defense and first responder markets will be the first acknowledge the potential benefits of advanced drone platforms and the company looks to provide those markets with drone-based products and services.