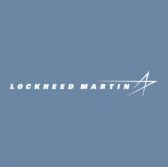 Lockheed Martin has secured a potential $33.7 million contract from the U.S. Air Force to support prime mission equipment for South Korea's Peace Krypton reconnaissance aircraft system.
The Defense Department said Friday the company will also help sustain South Korean RC-800 aircraft and provide technical manuals in support of airborne reconnaissance missions under the foreign military sales contract.
Peace Krypton comprises militarized business jets as well as ground stations built to analyze  tactical intelligence data collected from the aircraft.
Contract work will occur in Colorado and South Korea through Dec. 31, 2019.
The Air Force Life Cycle Management Center is the contracting activity.