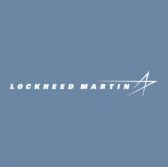 Lockheed Martin offered some South Carolina legislators a tour of the company's facility in Greenville and provided them an update on two aircraft programs during their visit Monday.
The company said Wednesday state officials and congressional staff toured the T-50A Final Assembly and Checkout facility and Ground Based Training Systems center.
T-50A is Lockheed and Korea Aerospace Industries' joint offering to the U.S. Air Force's Advanced Pilot Training competition.
Don Erickson, director of Lockheed's Greenville site, said the state leaders also witnessed ongoing efforts in the F-16 production line when they visited the facility.