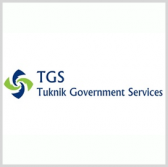 A Koniag subsidiary has been selected to support the Agriculture Department's Office of the Chief Information Officer in efforts to migrate USDA's universal telecommunications network to a wide-area network data transport service platform.
Koniag said Thursday its Tuknik Government Services business will help USDA OCIO transition from the current UTN infrastructure to USDANet.
"As a former federal CIO, I understand the cost savings the new GSA EIS contract offers
federal government agencies," Ed O'Hare, CEO of Koniag's government services sector.
"KGS is honored to be part of one of the first five transition efforts," O'Hare added.
USDA aims to transition the department's voice, video and data services from the General Services Administration's Networx and Washington Interagency Telecommunications System contracts and Regional Local Service Agreements to GSA's Enterprise Infrastructure Solutions procurement vehicle.
Tuknik, certified by the Small Business Administration as a small disadvantaged Alaska Native Corporation and Indian Economic Enterprise, offers information technology and professional services to the federal government.