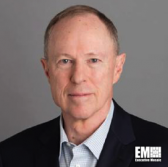 Dendy Young, co-founder and chairman of Perthera, has said he expects an ongoing investment round to pull in $4 million for the McLean, Virginia-based precision medicine services company, Washington Business Journal reported Thursday.
He told the publication that Perthera has secured $2.2 million in funding commitments from investors such as Pilot Growth Equity and McLean Capital, where Young also currently serves as managing partner.
Perthera aims to expand its operations and build on clinical findings which suggested that the company's sequencing method helped improve outcomes for patients with tumors.
The company uses a database equipped with analytical software and artificial intelligence technology to help parse treatments using information on a patient's molecular profile and treatment regimen.
Young previously served as CEO of government information technology contractors GTSI (now called UNICOM Government), Falcon Microsystems and Falcon Systems.
He is also a member of investment firm Blu Venture Investors and the chairman of the board at Qlarion, RG5 and Gradient Dynamics.