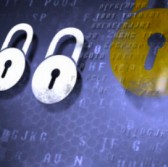 The Defense Department has awarded ForeScout Technologies a blanket purchase agreement to provide network security products, maintenance and support services under DoD's Enterprise Software Initiative program.
ForeScout said Thursday it partnered with Alamo City Engineering Services, Carahsoft Technology, DLT Solutions, immixTechnology and Patriot Technologies to facilitate ESI purchases across the Pentagon, intelligence community and Coast Guard activities globally.
The BPA covers the CounterAct agentless security platform, ControlFrabric architecture, ActiveCare support and ForeScout training services.
CounterAct works to help federal civilian and defense agencies manage connected devices with a combination of active and passive techniques.
The platform is designed to address comply-to-connect requirements for DoD deployment such as redundant manageability and device control; network-based device discovery and classification; and interoperability with other required security systems.
DoD introduced the ESI program in 1998 as part of efforts to simplify the department's process to buy commercial software products.