"Mark my words: A combination of airplane and motorcar is coming. You may smile. But it will come."


–Henry Ford, 1940
The future is here, and with the advent of unmanned aerial systems, autonomous vehicles and the impossibly well-connected Internet of Things, that which was science fiction is now science fact–do not be afraid. The brave new world we live in is a complex landscape of terrestrial infrastructure interacting with the technocracy of the twenty-first century, as the technology, the product development and the potential for applications grows increasingly integrated into as-a-service (XaaS) interfaces deployed in (sub-)urban, inter-city and special mission environments. Earlier this month, industry professionals and product developers alike attended the Consumer Electronics Show (CES) in Las Vegas, Nevada. One unique face in attendance was Robin Lineberger, Deloitte's current Global and U.S. Aerospace & Defense Lead. Lineberger spoke on the "New Frontiers in Mobility Technologies" regarding the future of human involvement with smart cities. ExecutiveBiz caught up with Robin after his flight back to the office to gauge his opinion on the future of mobility, and whether flying cars are on the horizon, or already here.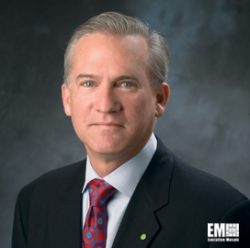 Robin, you recently attended the CES Conference in Vegas, moderating a panel on "New Frontiers in Mobility Technologies" regarding 'Smart Cities Thriving in the Future.' What can you tell our readers about this? What were some of the highlights?
Robin Lineberger: I had the unique opportunity to moderate a panel with senior executives from NASA, the City of Boulder, Colorado, the Hyperloop, and the Department of Defense. We discussed how the concepts of air taxis, hyperloop, autonomous and electric aircraft would change the future of urban and intra-suburban travel over the coming decade. And how these technologies are being driven or adopted by the DoD. It was particularly interesting to hear how cities are starting to plan for these new modes of travel and NASA's role in flushing out frameworks for these air taxis to operate together at lower altitudes.
You were previously CEO of Deloitte Federal Government Services and now currently occupy the position of US and Global Aerospace & Defense lead. What does a day in the life look like?
I usually begin the day with a call with one of our country level A&D leaders to the east to catch up on market progress and new developments with our current or future clients. That's typically followed by a meeting or call with a key executive client (I am traveling about three days a week) here in the U.S. or in one of our member firm countries. On any given day I will get an update from one of our internal leaders like marketing, research, or knowledge management. And I will typically end the day catching up on the U.S. or global issues of the day and a call with one of our A&D member firm leaders to the west. One or two nights a week I end with a client or internal social event/dinner.
You just published a thought piece on the future of mobility What can you tell us about the piece?
The piece, titled Elevating the future of mobility: Passenger drones and flying cars includes the following, in a brief:
[box]
A new class of vehicles is emerging in the midst of an already dramatic transformation in the way that people and goods move around. Advances in the development of flying cars could add an entirely new dimension to an already complex landscape.
While still nascent, this mode of travel represents a significant business opportunity for those that can design, build, operate, maintain, and deliver passenger drones, flying cars, and related services.
This article examines the emerging market for passenger drones and flying cars, including:
• The current state of technology
• Questions related to regulatory framework and supporting infrastructure
• How flying transportation could reshape urban mobility
• Key steps that players in aerospace and other industries can take to prepare
[/box]
What are your predictions for 2018? What do the next 6 months hold?
With respect to the global commercial aircraft market we will see a record number of aircraft delivered, driven by the big two: Boeing and Airbus. However, aircraft deliveries will be hampered by shortages in the supply chain as the industry struggles to put in place the capacity necessary to support the production plans. It is likely there will be a reshaping of the players in the regional jet market as we are seeing the Airbus-Bombardier collaboration and the market talk about some type of Boeing and Embraer collaboration. In the global defense market, we will see record expenditures. The rising and sustained tensions around the world in places like the middle east and the Korean Peninsula are driving the demand for new military equipment and systems. Three areas to watch are new overhead space assets, dismounted troop support equipment (wheeled and tracked vehicles) and missile defense.
You chair the development committee on the USO Board of Governors, supporting veteran issues such as mentoring, employment and medical recovery. What can you tell us about this?
I am honored to serve on the USO Board of Governors under General George Casey (a prior Army chief of staff). The Board has spent the last several years working with our CEO JD Crouch, to restructure and strengthen the USO development (fund raising) organization. We have shifted our focus from a direct mail model to one of corporate/industry alliances and sponsorships, direct response, and planned giving. Our objective is to diversify our fund raising channels and our cross industry sponsors. We are pleased with our interim results having added companies like Boeing and Northrup Grumman to our list of significant supporters.
###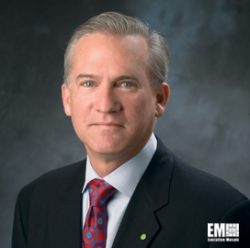 About
Robin Lineberger is the leader of Deloitte's Aerospace and Defense industry practice. His career includes 30 years as a consultant to the aerospace and defense sector, having advised and served companies globally. He was also the CEO of Deloitte's Federal Government Services practice. Previously, Robin was a commissioned officer in the U.S. Air Force, where he led the software development and testing for a major command and control platform. He serves on the USO Board of Governors and is very active in supporting military veteran issues such as mentoring, employment, and medical recovery.