Going from an idea to an act of innovation comes naturally to some, others met with mild confusion in the design, inception, implementation or aftermath stages of taking a concept to market. In an area of industry like GovCon, the approach to this potential roadblock is just as important as recognizing the road itself, based on a menagerie of logistics, creativity and intuition. Take, for instance, the Engility Corporation, a tried and true pioneer in taking strategic efforts and turning them into practical solutions with a meritorious track record of moving forward through whatever inclement weather the industry climate may bring. To comment on how to find success in the face of adversity, ExecutiveBiz reached out to Vice President of the company's Technical Solutions Group Gay Porter, for her words of wisdom on ideas and innovation.
"Every step taken toward your goals, no matter how small it seems, must be worked for and learned from."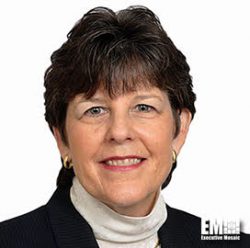 EM: 22+ years at CACI as a Senior VP to where you are now as Vice President for the Technical Solutions Group at Engility. What are your responsibilities in your current role?
Gay Porter: As Vice President of the Technical Solutions Group (TSG) for Engility, a $2 billion government contractor, I serve as chief technology officer and lead strategic efforts to turn innovation investments into practical solutions. Establishing the TSG at Engility has been an enormous accomplishment and honor. In this role, I manage a group that touches every aspect of the company and I have a tremendous opportunity to create connections that foster innovation and progress. The TSG team is a cross-matrixed team of subject matter experts specializing in Engility's primary capability areas of systems engineering & integration, mission & operations support, cybersecurity, enterprise modernization, high-performance computing, and readiness & training. I connect the technical workforce with communities of practice, communities of interest, and outreach activities including technical webinars, the 50-member Technical Fellows program and the Annual Internal Technical Trade Show. Another avenue through which we connect innovative solutions to better serve our customers is our ENnovation Centers, which I also oversee. We have five Centers, each focused on a technology area: Agile DevOps; Artificial Intelligence; Cyber; High Performance Computing and Modeling & Simulation.
You recently received a Washington Business Journal award that honors
influential C-level executives in the Greater Washington area. What does this mean to you?
This is a great honor and reflects the efforts of many teams that I have had the opportunity to lead and be a part of over the years. I have been very fortunate to have worked with great leadership teams that have valued the results we have delivered to our customers.
In your opinion, how can someone in your position stay up-to-date on the
latest technology, accurately anticipate the direction of the industry and drive technical
innovation?
In order to stay up-to-date on the latest technologies and direction of industry to drive technical innovation, one must consume information from multiple industry sources, listen carefully to customer challenges associated with future objectives, and network with subject matter experts. In my position, I have access to these information sources and as a team we are able to prioritize and assess where our capabilities and solutions can be leveraged to deliver innovative approaches and efficiencies for our existing and new customers.
You were recognized as one of 2017's "Women Worth Watching" by the Profiles in Diversity Journal. What advice would you give to other women to get ahead in the workforce?
I would advise other women to use every experience as a learning opportunity and recognize that careers evolve over many years. Every step taken toward your goals, no matter how small it seems, must be worked for and learned from. That is what ultimately creates success.
What new markets do you see Engility entering in 2018? 
Engility will continue to focus on our core market segments of Defense, Intelligence and Space Systems in 2018. Government (and the private sector) will continue to wrestle with tremendous volumes of incoming data — transforming the data to information to reach decisions more effectively, in a secure and time manner. So we'll see a significant increase in focus on automation, analytics and artificial intelligence in the coming year. We also anticipate continued growth in secure engineering, cybersecurity, and mission-systems enhancements to address new technologies and ever-increasing threats.
###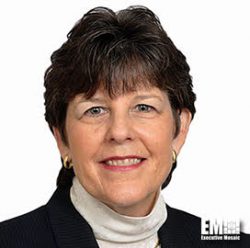 Gay Porter serves as chief technology officer and leads strategic efforts to turn innovation investment into practical solutions. Porter has played a pivotal role in making Engility a top provider of highly complex, mission-critical systems. A recognized federal technology industry leader, Porter has over 30 years of experience growing and leading successful businesses dedicated to government service. She now leads a cross-matrixed team, specializing in Engility's primary capability areas – high-performance computing (HPC), cybersecurity, enterprise modernization, and systems engineering and integration.