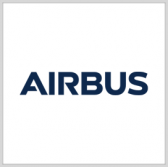 The European Space Agency has selected Airbus to be the prime contractor on a project to build a new satellite-based augmentation system that can support "safety of life" and other services across the aviation sector.
Airbus said Friday it will help the agency produce EGNOS V3 in efforts to boost the performance of European SoL services to the civil aviation community, introduce applications for both land and maritime users and address cybersecurity risks.
ESA established the European Geostationary Navigation Overlay Service program for the European Commission and the European GNSS Agency to provide augmented operational services that can help boost the accuracy and availability of data from Galileo and GPS global navigation satellite systems.
EGNOS V3 will be designed with technology for users to receive alerts in the event of potential system degradation.
"This program is strategic for Airbus to strengthen our position in the Navigation field," said Nicolas Chamussy, head of Airbus' space systems business.
The company noted EGNOS consists of approximately 50 ground stations spread across Africa, Europe and North America as well as two master control centers in Rome and Madrid and a Toulouse-based systems operation support center.
Airbus will lead an industry team of companies representing France, Germany, Spain and Switzerland to develop, deploy, integrate and prepare operations of EGNOS V3.