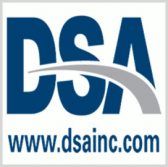 A Data Systems Analysts subsidiary has won a task order to update two systems the  National Archives and Records Administration uses to manage its card catalogs and electronic records.
Project Performance Company will support the modernization of NARA's Description and Authority Service and National Archive Catalog platforms that currently operate on Amazon Web Services' cloud technology, DSA said Monday.
PPC will help the agency modernize both DAS and NAC systems to implement other AWS services and commercial technology products.
The project also seeks to leverage modern search tools and database engines for a future application architecture system pilot.
DAS is designed to help more than 600 archives personnel process, search and retrieve data from NARA's headquarters, the presidential library and regional repositories.
The NAC online portal offers users access to the Electronic Records Archives collection and helps researchers to view Archives.gov web pages.