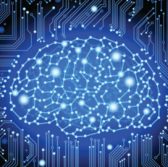 A Deltek analysis of the Defense Department's proposed fiscal 2018 research, development and procurement budget indicates that DoD is seeking approximately $2.4 billion per year to fund programs that include artificial intelligence and machine learning systems through fiscal 2022.
Alex Rossino, a principal research analyst at Deltek, wrote in a blog entry posted Tuesday  the requested funds would also support projects that may leverage other kinds of technology such as autonomous platforms.
Rossino noted that DoD seeks to invest in multiple platforms that were mentioned by Defense Secretary James Mattis in the 2018 National Defense Strategy document.
Mattis, a 2018 Wash100 inductee, said technological advancements in big data analytics, AI, autonomy, biotechnology, directed energy, hypersonics and robotics can help warfighters to conduct and win in future combat missions.