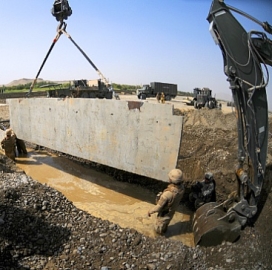 An AECOM–Moffat and Nichol joint venture has won a potential five-year, $30 million contract to support coastal storm and flood risk management projects of the U.S. Army Corps of Engineers.
The JV will provide architect-engineer services to a coastal storm risk management effort from the South Shore of Staten Island in Fort Wadsworth to Oakwood Beach in New York as part of the contract, the Defense Department said Monday.
DoD expects contract work to finish by Jan. 8, 2023.
USACE received four bids for the project through an online-based solicitation.
Moffat and Nichol offers global infrastructure consulting services in the areas of structural, coastal and civil engineering; environmental sciences; economics analysis; inspection and rehabilitation and program management.