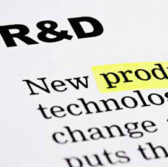 The U.K. government plans to invest nearly $73 million in seven research and development projects meant to support innovation in the British aerospace sector.
The funds will be awarded through the Aerospace Technology Institute as part of the British government and industry's commitment to invest as much as $5.3 billion in civil aerospace R&D initiatives by 2026, ATI said Wednesday.
Greg Clark, U.K. secretary of state for business, energy and industrial strategy, announced the investment following the launch of U.K.'s Industrial Strategy that seeks to boost the country's economy and productivity.
Projects encompass collaborative research into aircraft power systems; new battery technology for energy use and storage; ways to optimize cabin air quality; open architecture for flight deck applications; next-generation engines; and the construction of additive manufacturing test-bed facilities.
ATI noted that project partners include Airbus, Rolls-Royce, General Electric's aviation business, Honeywell, Safran, the Manufacturing Technology Centre and other research organizations, universities and small- and medium-sized enterprises.
The institute also unveiled an aircraft performance tool dubbed Fixed Trade Calculator at the two-day ATI Conference 2017 that kicked off on Thursday in Birmingham.
The Fixed Trade Calculator is designed to assess the impact of novel technologies on conventional narrow- and wide-bodied aircraft, such as fuel burn benefits, operating cost changes and environmental effects.