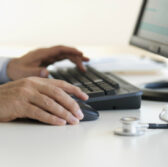 Reston, Virginia-based tiag has announced it will expand the company's cyber team that provides support to the U.S. Army's Atlantic Regional Health Command in an effort to help defend the service branch's medical network against security threats.
The company said Monday it seeks to help transform DoD Information Assurance Certification and Accreditation Process sites to incorporate a new cybersecurity accreditation process under the Army risk management framework.
Tiag will also develop policies and procedures meant to help the RHC-A meet Defense Health Agency and Army Medical Command requirements, as well as provide cybersecurity support to mitigate potential information technology equipment vulnerabilities.
A cybersecurity analyst and system administrator will be added to the firm's current RHC-A support team.
The company previously helped facilitate the issuance of authority to operate certifications for various medical treatment facilities.