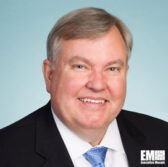 A spacecraft built by Maxar Technologies"™ SSL business for NASA"™s in-orbit satellite servicing mission has concluded the agency"™s mission preliminary design review.
The completion of the mission PDR would advance the spacecraft to the Key Decision Point C phase to pave the way for the launch of the Restore-L mission in 2020, SSL said Wednesday.
KDP-C is set to occur in early 2018 and marks the third of six development milestones the spacecraft needs to meet.
NASA tapped SSL in December 2016 for a potential five-year, $127 million contract to develop a robotic spacecraft designed to refuel a U.S. government satellite in low-Earth orbit.
"The satellite servicing technologies that Restore-L will demonstrate are critically important to our nation"™s security, commercial development of innovative activities in LEO, and fundamental to future NASA missions to cislunar space and Mars," said Richard White, president of SSL"™s government systems business.
White added that SSL is pleased to oversee the development of new space platforms in support of the country"™s efforts to maintain technological edge in space.
The space vehicle is based on the SSL 1300 spacecraft bus and will work to provide propulsion, structural support, communications interface and attitude control to help facilitate on-orbit demonstration for the robotic payload.