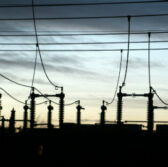 Siemens has moved to grow its partnership with LO3 Energy after the industrial conglomerate invested in the microgrid technology developer through a recent Series A funding round.
Ralf Christian, CEO of Siemens' energy management division, said in a statement published Dec. 20 the investment represents the firm's acknowledgement of the potential applications of blockchain-based technology in the sector.
"Siemens will further support LO3 with its experience in grid management, data analytics and complementary technology portfolio facilitating the integration of blockchain into state-of-the-art power grids," Christian added.
Both companies started to collaborate on energy grid development projects in late 2015, which include the Brooklyn Microgrid in New York.
The project has attracted more than 60 community partners to date.
Siemens' energy management business uses the Exergy platform that LO3 developed and derived from a decentralized ledger that works to secure energy data.