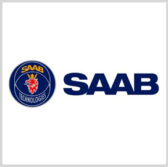 Saab has received a $15.1 million order to help South Korea's agency for defense development build an active electronically scanned array radar that can integrate with fighter aircraft.
The company said Friday it aims to develop and evaluate an algorithm for AESA fighter radar technology through the order.
Saab will collaborate with ADD and the agency's contractual partner LIG Nex1 on the radar development program.
South Korea looks to produce a domestic fighter aircraft and related avionics equipment, Saab noted.
Seoul-based LIG Nex1 develops missile, underwater weapon, radar, electronic warfare, avionics, tactical communication, fire control, naval combat and electro-optical systems for defense customers.