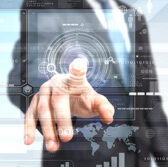 PC Krause and Associates has secured a potential $24.9 million contract to develop technology for the U.S. Air Force to model the performance of a heterogeneous air vehicle.
The Defense Department said Thursday the company will produce tools designed to help increase aerospace system performance and address the service branch's manned and unmanned air vehicle mission requirements.
Contract work will occur through March 15, 2023.
The Air Force obligated $110,000 in fiscal 2017 and fiscal 2018 research and development funds at the time of award.
West Lafayette, Indiana-based PCKA offers research and development, hardware prototyping and design, engineering and modeling and simulation services.