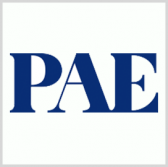 PAE has received a one-year, $59.9 million contract to provide operations, maintenance and life support services at Department of State facilities located in the international zone of Kabul, Afghanistan.
The contract with the department's Bureau of International Narcotics and Law Enforcement Affairs also covers static and mobile security services, PAE said Friday.
"We have an established relationship built over years of supporting DOS operations and maintenance requirements," PAE CEO John Heller said.
The company will also support Afghanistan's national interdiction unit, sensitive investigations unit and counter narcotics justice center through the contract.
Arlington, Virginia-based PAE offers logistics and stability operations, national security and technical services to government customers globally.