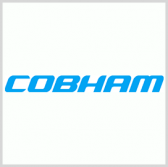 Cobham's Trivent-Avant subsidiary has received a $45.5 million contract to deliver fabrication, test, upgrade, engineering and related training services in support of the U.S. Navy's ultra high frequency satellite communication antenna system.
The Defense Department said Friday the services will be applied to the SATCOM system's components and variants including small ship variants of the system, Mobile User Objective System deck box backfit kits and spares.
The Navy employs SSVs to grant UHF SATCOM capacities for lightweight ships such as patrol boats and littoral combat ships that cannot accommodate the weight of standard-sized OE-82/OE-570/OE-570A/WSC antenna systems.
The MUOS is a narrowband SATCOM system designed to provide extended communications capacities for users employing smaller terminals and observe interoperability with legacy terminals.
Trivent-Avant will work in California and is expected to finish by July 2018.
The Space and Naval Warfare Systems Command obligated an amount of $197,147 in fiscal 2017 funds upon awarding.