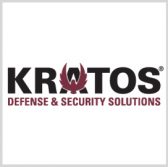 A business unit of Kratos Defense and Security Solutions has received an $11.1 million contract modification to supply additional rocket motor systems to the U.S. Navy.
The company said Tuesday its space and missile defense systems unit will provide  Oriole rocket motors and hardware for sub-orbital vehicles used to test the Aegis weapons system.
The Navy obligated fiscal 2017 research, development, test and evaluation and foreign military sales funds for the Aegis readiness assessment vehicle support work.
Kratos is scheduled to finish work under the modification by January 2020.
Eric DeMarco, president and CEO of Kratos, said the company has also supported other ballistic missile defense programs such as the Patriot, Terminal High Altitude Aerial Defense, Space Based Infra Red, Iron Dome, Arrow and Barak.