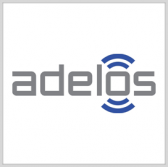 Adelos and the U.S. Navy have signed a cooperative research and development agreement to develop fiber optic sensor technology for perimeter and border security applications.
Both parties seeks to explore new advanced materials designs, acoustic signal processing applications and target classification algorithms for the Phosonic 3.0+ sensor system, the company said Tuesday.
Scott Colton, Adelos CEO, said the CRADA extends a decade-long partnership between the company and the service branch's Naval Undersea Warfare Center in Newport, Rhode Island.
Colton added the company aims to build a technology platform that will have potential uses to the Navy and other customers.
Phosonic is a digital opto-acoustic sensor designed to detect pressure waves at a specific frequency, measure and process detected signals and generate an acoustic presentation in real time.
Polson, Montana-based Adelos specializes in the research and development of fiber optic sensors for government and commercial use.