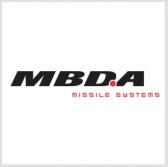 MBDA has delivered the initial set of 50Â missiles and 20 firing posts needed for the French armed forces' new man-portable weapon system.
The company said Thursday it developed the MMP missile system to incrementally replace the Milan, HOT and ERYX anti-tank missiles that are currently in service with France's military.
The French defense procurement agency aims to procure a total of 400 firing posts and 1,750 missiles through 2025.
MBDA said the first batch of deliveries will be used to train the country's warfighters to operate the new system and prepare for operational deployment in 2018.
The company was awarded the contract in 2013 to produce the MMP systems and noted the system was approved by the defense procurement agency in July 2017.
MMP also underwent techno-operational tests at a government facility in Bourges, France, from August to October.
The missile system designed to help soldiers hit various targets such as vehicles, armor and infrastructures while minimizing the risk of collateral damage.
MBDA added the system can be used by dismounted troops or mounted aboard the French military's future EBRC Jaguar armored vehicles slated for delivery in 2020.