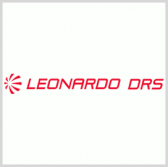 Leonardo DRS has received a potential five-year, $25 million contract to provide tactical data link products along with ancillary equipment to the U.S. Navy's fleet readiness directorate and PMW-150 Tactical Data Link program.
The Defense Department said Wednesday the indefinite-delivery/indefinite-quantity contract also covers engineering and technical assistance, software trouble reports, equipment failure technologies and information assurance support services.
DoD noted the contract has a $13.2 million initial value and will reach its full potential value if all options are exercised.
The Space and Naval Warfare Systems Center Atlantic will obligate $25,000 from the service branch's fiscal 2018 Navy working capital funds at the time of award.
Work will occur in Beavercreek, Ohio, through December 2022.