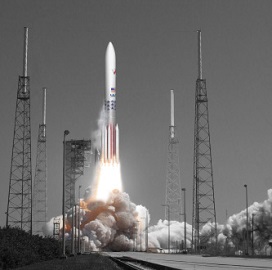 L3 Technologies has agreed to be the exclusive avionics and services provider for United Launch Alliance's Vulcan Centaur rocket under a potential 10-year, $1 billion agreement.
Both companies plan to combine design and manufacturing processes in an effort to customize technologies intended to help boost ULA's launch service offerings, L3 said Monday.
Vulcan Centaur is designed to support missions, such as human habitation and space exploration, that both Atlas and Delta platforms can perform.
"We are developing next-generation space technologies, including higher-capability launch avionics, advanced imaging technologies and mission analysis, to help customers like ULA stay on the leading edge as the space mission evolves over the next decade," said Christopher Kubasik, L3 president and chief operating officer.
ULA President and CEO Tory Bruno said the company acknowledges the quality, performance and value of L3's avionics design that he believes can support customers in future missions.