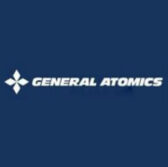 General Atomics' electromagnetic systems business has received a contract from Advanced Technology International to support a satellite system designed to help U.S. Army personnel transmit voice and data communications in the battlefield.
GA-EMS will support the Army Resilient Global on-the-move SATCOM system under the  contract awarded through the Department of Defense Ordnance Technology Consortium, General Atomics said Friday.
"ARGOS will play an important role in delivering beyond the horizon assured communications for the Army component and combatant commanders," said Nick Bucci, vice president of missile defense and space systems at GA-EMS.
The satcom system works to facilitate ultra high frequency, very high frequency and beyond line of sight  communications, as well as helps warfighters capture data from unattended ground sensors.
DoD's Office of the Under Secretary of Defense for Acquisition, Technology and Logistics established DOTC in 2002 as part of efforts to foster collaboration between government, industry and academic organizations on the development of ordnance technology platforms.