With a number of new companies on the up and up, a promising one to watch is certainly leading network solutions provider n2Grate, a company dedicated to helping customers achieve their business/mission objectives by maximizing technology investment. With a focus on infrastructure, software, professional and managed services, n2grate works to support a diverse set of clients across both the public and private sector. The company is a SBA-certified HUBZone company. Founded in 2010, n2Grate surpassed $100 million in revenue in 2017, and one of the fastest-growing technology companies in the Washington area for the past three years, n2grate has landed on the INC 500 list (twice), the CRN Solution Provider 500, and the Deloitte Technology Fast 500, among other prestigious lists. ExecutiveBiz was able to get Steve on the line to talk about the company's origins, vision, and future initiatives. Let's dive in.
"Do your homework, have a plan and be willing to adjust to rapidly changing market dynamics."
EM:Â With more than two decades of experience in the telecommunications, networking and data center business how did your background prepare you for your current responsibilities?
Steve Halligan: I've had the good fortune to work with, and for, some excellent technology companies, both in terms of creating the solutions, as well as the service components of design, implementation and support. I've always looked to understand our customer's Mission and Business goals first – then to determine my value in the solution areas I was working with at the time. Throughout my career, I paid attention to different company business models to determine what really added value and provided differentiated service. We've striven to keep n2grate relevant by leveraging our employees' deep business experiences.
What was the catalyst behind launching n2Grate?
Many of the original market factors that drove our 2009 business plan stay true today. Federal Data Center Consolidation was the compelling initiative at that time that got us started. Additionally, we saw the need for industry expertise to help customers in their own journey to the cloud. Over our eight-year history, we've added value in these networking technology transitions for both Government and commercial markets.
There is quite a bit of focus within government agencies to migrate to the cloud. What do you see as the biggest impediments slowing that process down?
Legacy applications, budget processes and contract vehicles are the consistent variables that have inhibited further cloud progress. We are investing in solutions offerings in as-a-service models to help our government clients leverage their steady state funding better. So much of the budget is tied to "keeping the lights on" and not enough to innovation. Creatively changing the IT acquisition can help some of these challenges our government customers face. As a small business, we look to bring smart ideas, agility, and financial engineering solutions to support our customers.
What areas within your current solution set do you see providing the greatest potential for growth, and why?
The transition to Software Defined Networking, represents a significant opportunity for n2grate and our clients. Software Defined Networking provides the framework to reduce the operating costs and enable organizations to proactively address threats and vulnerabilities on the network. This shift from reactive network management to proactive management will drive significant opportunity as our clients implement new solutions.
We have participated in a number of industry events this past quarter, and see continued trends of investments in Legacy Modernization, Business Intelligence, Predictive Security, and Big Data Analytics. Blockchain-based solutions and AI Capabilities is are catching a lot of buzz. We are fairly pragmatic and see that cloud and network transitions, as well as software defined networking, are areas we'll see continued growth in for the next few years.
From your experiences in founding and building n2Grate, what advice would you give to someone launching a new company?
I have always applauded and admired the entrepreneur that is willing to take risks, and put their time, talents and money on the line to create something. Do your homework, have a plan and be willing to adjust to rapidly changing market dynamics.
###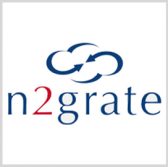 With 25 years in the telecommunications, networking and data center business, Steve Halligan has developed a broad range of industry knowledge and relationships in the Federal, Enterprise and Systems Integrator markets. His specialty is in customer satisfaction, large/enterprise account management skills and development of business value and mission effectiveness. Prior to founding n2Grate, Halligan worked at Verizon Data Solutions Group as a Sales Manager; Regional Manager and Client Business Executive at Cisco Systems; and Manager of Strategic Accounts at VMware. 
Read More:
Executive Spotlight: Interview with Barbara Humpton, President & CEO of Siemens Govt Technologies
Executive Spotlight: Interview with Michael Finnern, Director of Training and Learning Solutions at Engility