Every day is a chance to grow, to learn and make gains into a better, more capable version of you. Last week, members of the defense, security and training industries attended the Interservice/ Industry Training, Simulation and Education Conference (I/ITSEC) in Orlando, FL to come together on how we can make a better training workforce. I/ITSEC, the world's largest modeling, simulation, and training conference, is an annual forum for attendees to put their heads together and collaborate over peer-reviewed paper presentations, tutorials, special events, professional workshops, a commercial exhibit hall, a semi-serious games competition, and STEM events for teachers and secondary students. Organized by the National Training and Simulation Association (NTSA), I/ITSEC works to promote international and interdisciplinary cooperation within the fields of modeling and simulation (M&S), training, education, analysis, and other disciplines of the same vein. As an affiliate subsidiary of the National Defense Industrial Association (NDIA) the premise of I/ITSEC is to emphasize themes related to defense and security, what is certainly a point of conversation in today's political climate. ExecutiveBiz reached out to one executive in attendance, Michael Finnern, training director for Engility Holdings Corp., for his comment on the conference, and a brief look into his beliefs on how companies can build better human capital.
"Many want to see a pathway to advancement without having to move elsewhere to achieve it. Engility provides opportunities to meet those professional and personal needs."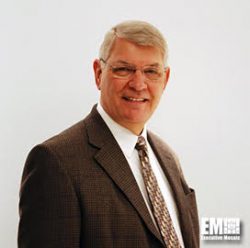 EM: From your time in the Air Force to where you are today as the Director of
Training for Engility? What"™s your story?
Michael Finnern: My 28-year career in the Air Force was always tied to training at some level, from management of students in a formal school to attending pilot training, from performing as an instructor pilot to attending graduate school, from driving all unit training needs as a Commander to helping to develop Service, Joint and DOD Training policy. Serving in my Training role with Engility is a natural fit. Training is a workforce enabler and multiplier for our company, just as it is for our Government customers. One of those customers, the DOD, formally assigns the mission of the primary military departments (Army, Navy, and Air Force) to "Organize, Train and Equip" and it considers training one of the three Readiness pillars, alongside people and equipment. Recognizing and meeting the training needs of our workforce unleashes the power of their experience and expertise in a meaningful way to support our customer"™s training requirements.
You recently participated in the 2017 Interservice/Industry, Simulation & Education conference (I/ITSEC) on the "Trouble with Data" under Emerging Concepts & Innovative Technologies. Can you tell our readers what some highlights?
The presentation of professional papers at I/ITSEC is a primary feature of the conference, contributing significantly to the development of our professional simulation and training workforce. Papers highlight thought leadership in diverse areas of interest across six different subcommittees and the selection to present a paper is achieved through a rigorous peer review process. In 2017, only 39 percent of more than 320 abstracts made it to presentation at the conference.
The paper session I co-chaired, "Trouble with Data," featured two papers focusing on the challenges of data integration. U.S. Navy Lt. Larry Greunke presented "3D Scanning and Navy Ships: an Immediate and Outward Look at Utilization." His presentation suggested 3D scanning technologies promise to revolutionize the documentation for worksites, but its adoption into Navy processes has been slow and isolated to niche use cases. He identified an individual Navy-use case of the utilization of 3D scanning in ship installation with a discussion of how the Navy should share this scan data to obtain the most capability from it. Kevin Bentley presented a paper titled "GeoPackage: Unifying Modeling and Simulation with Mission Command Geospatial Data." GeoPackage is an open, standards based file that supports geospatial raster, vector data, and user extensions. It provides a platform to unify mission command and simulation data; however, current simulation database generation tools do not adequately preserve the relationships between these types of data. Bentley"™s presentation proposed several solutions to this problem: integration of needs of the simulation community with the existing GeoPackage format to align simulation data and formats with the GIS and Mission Command community; increasing the ability to reuse and incrementally process simulation data; and optimizing the performance of simulation databases while ensuring the integrity by embedding relational database concepts in the file format itself.
You"™re a deputy officer of the NTSA. What have you learned from working with this organization? What are your responsibilities?
With more than 215 corporate members, NTSA provides the training, simulation, related support systems, and training services industries a focused, formal organization to represent and promote their business interests in the market place. Officers of the NTSA Executive Committee assist the NTSA President Ret. RADM James A. Robb, and the association by providing strategic guidance on association programs and events.
How would you describe the culture within Engility and how does it inform
decisions about leadership and human capital?
At Engility, we believe our mission to be to relentlessly support our customers in improving
global stability, security and safety.
Our corporate culture is framed by our Values:
Determination and Grit – Be tenacious in solving our customers"™ toughest challenges,
demonstrate passion for the mission and deliver on our commitments.
Inspired Imagination – Our team"™s creativity and innovation drive our ability to deliver
unique solutions and exceed expectations.
Humble Service – We are honored to serve, support and work side-by-side with our
customers, with our teammates and with each other.
Uncompromising Integrity – Our principles keep us on the right path; we maintain the
highest ethical standards and treat everyone with respect.
In a very tight, competitive labor market, how do you attract and retain the best and the brightest?
Our workforce is professionally trained, determined to perform and motivated to excel "" and about 40 percent of them are veterans; if we were to add in former Federal government personnel I bet the number would be closer to 60 percent. At Engility, we ask about their dreams and desires, noting many want opportunities to increase their professional knowledge through additional education or training as well as the opportunity to grow personally and experience service beyond themselves through community outreach. Many want to see a pathway to advancement without having to move elsewhere to achieve it. Engility provides opportunities to meet those professional and personal needs. A workforce proud of their individual and team contributions and loyal to the corporate ethos is a winning combination for personnel retention.
###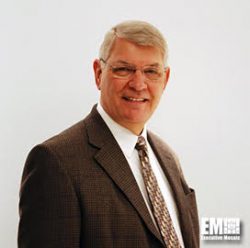 Prior to his current position at Engility Holdings Corp., Michael Finnern held the title of Systems Engineer at the SI Organization, Inc. (rebranded as Vencore in 2014), from 2010-2011, responsible for developing, testing and maintaining systems. He is also a graduate of the Air Force Institute of Technology, successfully completing his MS in Logistics Management.